Hanover Chamber Orchestra - Program suggestions:
I.

W.A.Mozart - Divertimento F Major K.V.138
H. Czyz - Canzona di Barocco
J. Haydn - Cello Concert in C Major
Interval
O.Respighi - Antiche Danze ed Arie
J. Loussier - Concert for Violin, Conga and Strings
II.

H.M.Gorecki - Three Pieces in Old Style
W.A.Mozart - Divertimento D Major K.V. 136
L.Boccherini - Cello Concert in G Major
Interval
B. Britten - Simple Symphony
G.Tartini - Devils Trill Sonata
III.

Graf Unico von Wassenaar - Concertino F minor (früher Pergolesi zugeschrieben)
W.A.Mozart - Divertimento D Major K.V. 136
F. Couperin - Piece en concert
Interval
A.Vivaldi - "Four Seasons"
or A. Piazzola - "Four Seasons"
Imoprtant information: All Program and Repertoire suggestions are exchangeable. Our fee is for negotiation. Accomodation and Travel expenses excluding.
String sextet:
I.

J.Brahms - String sextet B Major op.18
Interval
P.I.Tschaikowski - Souvenir de Florence op. 70
In Repertoire String sextets from N. Rimskij-Korsakov, A. Dworzak, A. Borodin
Polish Chamber Philharmonic Orchestra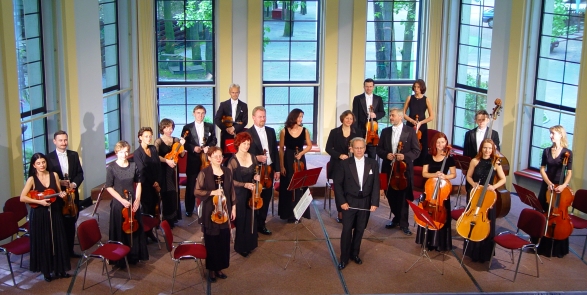 Artistic director and Chief conductor: Prof. Wojciech Rajski
Leader and soloist: Prof. Adam Kostecki
In 1980, the conductor Wojciech Rajski brought together some talented young string players to form the Polish Chamber Philharmonic. After some very diligent practice this string orchestra performed its debut at the Warsaw Philharmonic.
And shortly afterwards the orchestra immortalised its work in the recording studios and went on to give performances in Poland and other countries, which were highly acclaimed by the press. The ensemble was expanded from 1984 and since then performs also as a classic orchestra with wind instruments. more...
Rubinstein Trio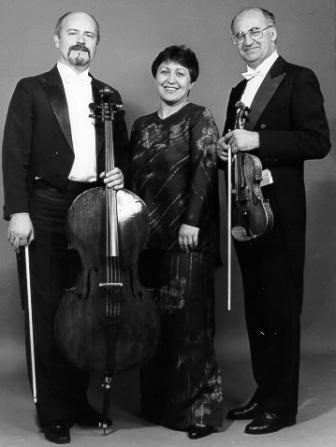 The RUBINSTEIN TRIO was formed in Lodz, Poland, in honour of the world famous pianist Arthur Rubinstein, a native of Lodz.
Since its founding, the Trio has had great success with the public and the international press. This is made possible by the high qualifications of the individual members.
The pianist Anna Wesolowska (studies in Vienna and Lodz), the violinist Adam Kostecki and the cellist Stanislaw Firlej (studies in Moscow with David Oistrach and Mstislav Rostropovich respectively) have individually concertized in America and most of Western Europe to rave reviews and also made several records.
Stanislaw Firlej, Anna Wesolowska and Adam Kostecki are professors at the Music Conservatory in Lodz or Hannover (Germany).
The RUBINSTEIN TRIO has concertized in Germany, Holland, France, Belgium, Spain, and Scandinavia. The complete trios of Schubert and Chopin have been recorded for the French firm "Le Chant du Monde".
Important music festivals such as Warsaw Fall, Holland Festival and La Chaise Dieu Festival (France) have engaged the RUBINSTEIN TRIO.
Paganini Duo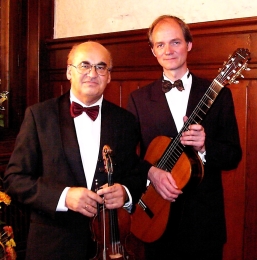 In 1984 Adam Kostecki and Carsten Petermann founded the PAGANINI DUO with the intention of making unjustly neglected works by Paganini for Violin and Guitar known to a wider public.
Their repertoire also includes other works originally written for this combination as well as transcriptions ranging from baroque to modern works (Wiener, Stepanek, Piazzolla).
Since 1985 the PAGANINI DUO has been performing regularly throughout Germany and Europe and have appeared at several music festivals (France, Austria, Spain, Luxembourg, Israel, Turkey).
Their recordings and CD productions show their high technical standard and musicality.
Unique in its artistic continuity it is the only Duo of its kind which over a period of of more than fifteen years has consistently performed with great success throughout Europe.